ENTERTAINMENTS | NEWS | CELEBRITY NEWS | CELEBRITY LIFE |CELEBRITY GOSSIPS | BEAUTY | EVENTS | LIFESTYLES..
Saturday, October 24, 2015
Friday, October 23, 2015
According to TMZ, the celebrity makeup artist who made a name for himself working with Katy Perry, Selena Gomez and Mariah Carey … died after an apparent suicide in L.A. Police said Jake Bailey's assistant found him this morning in his home in Los Angeles and called the cops. He may have killed himself with carbon monoxide.
The 37-year-old was most famous for his work with Katy Perry. An autopsy will be completed by the L.A. County Coroner's Office.
Rose Byrne is expecting her first child with boyfriend Bobby Cannavale -- and was spotted at LAX on Thursday flaunting her growing baby bump!
In the snap, the 36-year-old actress shows off her belly in a plaid shirt dress paired with sheer tights and black booties. She finished her look with a brown hat, cat eye sunnies and a gray tote bag.
This is the first child for the "Neighbors" star, while the "Boardwalk Empire" actor is already dad to son Jake from his marriage toJenny Lumet. The duo, who began dating in 2012, have even starred on the big screen together in "Spy", "Annie" and "Adult Beginners".
The cute couple made their first official red carpet appearance together in June 2013 at the CFDA Fashion Awards.
The usually-private actress opened up about her relationship with the star. "Bobby's a great cook," she told
People
magazine back in June. "He's Cuban and he does a couple of really good Cuban dishes like arroz con pollo and Cuban cocktails. He's better than I am. I'm the good cleaner after!"
Congrats to the happy couple!
What do you think of Rose's baby news? Sound off below then click "Launch Gallery" for more expecting celebs!
The model is currently prepping for her annual Halloween party -- and each year she never disappoints with her over the top costumes. The 42-year-old gave a sneak peek at of the making of her getup for this year's fete -- held at LAVO NYC -- and we're getting major Kim Kardashian vibes here.
"This is my 16th year hosting Halloween and I've had 17 costumes, like Lady Godiva, the "Visible Woman" to a 95 year-old version of myself," she told 
People 
magazine. "I like to switch it up every year and surprise people."
Justin Timberlake couldn't keep his eyes off wife Jessica Biel as they posed for pictures on the red carpet at the Fashion Group International Night of the Stars Gala on Thursday night.
The hot mom, who welcomed baby Silas back in April, flaunted her killer bod in form-fitting emerald green Dolce & Gabbana dress. She paired her elegant ensemble with metallic sandals, a gold clutch and sleek tresses.
"Me and Khloé always talk," he told the mag just one week before his health crisis. "We're always in touch even when we're out of touch."
The 36-year-old star put her barely-there baby bump and a whole lot of cleavage on display in a new 
Instagram
 photo Thursday, as she posed for a racy picture with famous party planner 
David Tutera
.
Wow, Sarah Silverman!
The actress had all eyes on her Wednesday night when she stepped out for the premiere of "I Smile Back" in Hollywood in one of the hottest looks we've ever seen her in!
The funny lady stars in her first dramatic role in the flick and brought all the drama with her plunging black dress. Sarah showed off MAJOR cleavage in the Zimmermann suede balconette frock, which she paired with a glittery clutch and classic black pumps. She kept her hair swept off to the side and finished the look with rosy cheeks and a pink lip.
Adele is back and better than ever!
The British singer was spotted at BBC Radio 2 in London on Friday, where she looked gorgeous rocking an all-black ensemble. The mother-of-one also looks like she's dropped some serious weight since stepping out of the spotlight in 2012 to spend time with her son Angelo James Konecki.
The Grammy-winning singer also dropped her new music video for "Hello" on Friday, the first single from her long-awaited album
Spanish clothing magnate Amancio Ortega, 79, over took Microsoft founder Bill Gates for the first time ever in the Forbes rich list. According to Forbes's real-time tracker, the elusive multibillionaire founder of European clothing retailer Zara smashed past Bill Gates to become the wealthiest person on the planet, with a fortune of $79.8 billion (€71.83 billion or £51.84 billion). Bill Gates' estimated net worth is $79.5bn as of this afternoon. He's expected to take back his top position from Ortega.
The elusive Ortega isn't as much of a household name as Gates, but he's quietly ascended the wealth rankings in recent years, as his company continues to perform well and expand.
Late Michael Jackson's longtime physician Dr. Arnold Klein, has died. The man rumored for years to be the biological father of Michael's two oldest children, Prince and Paris, passed away Thursday night in California according to TMZ. He was 70 years old.
Klein, who was one time the biggest dermatologist in Hollywood, was admitted to the hospital four days ago suffering severe abdominal pains. He was also suffering from Multiple Sclerosis & confined to a wheelchair at the time of his death. Klein hinted on many occasion that he was the biological father Prince and Paris.
Coco's Most Curvaceous Moments 
The model stepped out to celebrate her birthday on Thursday night at PlayHouse in Hollywood, Calif., sporting a yellow T-shirt with the caption, "Popular Slut Club" across her chest. She paired her statement-making top with a pink latex skirt, white sunglasses and black Converse sneakers.
The 32-year-old star's bold fashion choice may be a reaction to a recent 
GQ
 article, where she was introduced as "Kanye West's ex" and "Wiz Khalifa's baby mama."
The 18-year-old is the star of a sexy new desert-themed photo shoot which she debuted on her 
website
, 
app
 and 
Instagram
 on Thursday -- and she's showing a whole lot of skin in the hot pics.
In her first look, the "Keeping Up With The Kardashians" starlet shows off her bod in a tiny bodysuit which features sheer panels and tons of cut outs. She also rocks a green patent leather coat, furry white boots and huge sunnies as she leans against a Mercedes G Wagon.
Thursday, October 22, 2015
During his screening at the senate earlier today, former Rivers state governor, Rotimi Amaechi said he has never taken bribe in his life.
"I have never taken bribe before in my life; If they send a girl to you to do something for her and you sleep with her, you are corrupt" he said
Nigerians don't believe him. He's trending on twitter as Nigerians react to this statement. Read below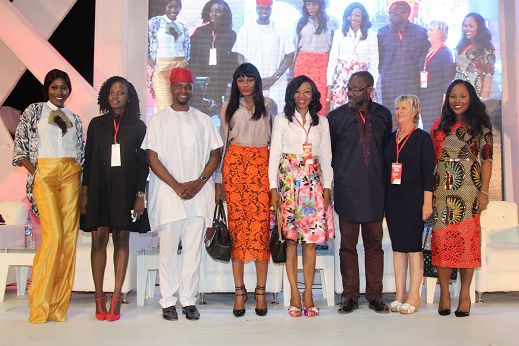 The inaugural edition of West Africa's media summit – 
The RED Summit
 held recently at the Harbour Point, Victoria Island, Lagos and brought together media professionals from all over Africa and beyond.
E! has renewed the docu-series: 'I Am Cait' for a second season set to premiere next year. Caitlyn Jenner in a statement said, 'I'm looking forward to continuing the conversation.'
According to Jeff Olde, EVP of Programming and Development at E!, "Caitlyn's story has ignited a global conversation on the transgender community on a scale that has never been seen before. We are honored Caitlyn has chosen to continue to share her ongoing story with our viewers around the world."
US special forces have rescued 70 Kurds held captive by Isis in an overnight raid on a militant-run prison near the northern ISIS stronghold of Hawija. One soldier was killed and several senior ISIS militants were also seized during the 'successful' operation, it has been reported.
Last night rapper Meek Mill slammed Wale and took it upon himself to expel the Nigerian born rapper from his music label, Maybach Music Group after Wale told The Breakfast Club that Meek brought a pencil to a gun fight in his beef with Drake.
The senate today finally screened former Rivers state governor, Rotimi Amaechi. During his screening, Rotimi Amaechi informed the senate of his achievements while he was the speaker of the Rivers state House of Assembly and also as governor of the state.
Speaking on corruption, Amaechi said he is a man that doesn't like corruption and has always stood against it since his days as a Student Union President. He said he finds it difficult to do what people want him to do if it clashes with his standing principle.
Meek Mill came for rapper Wale and kicked him out of Maybach Music Group after Wale dissed him on The Breakfast Club. Wale said he felt like Meek brought a pencil to a gun fight in his beef with rapper Drake.
"I can't tiptoe around this one. Somebody probably be off the drink right now. It's not a good look. It's not a good thing you're doing." he said
Meek Mill came for him on instagram, calling him a broke rapper. 
Kendall Jenne
r could likely wear a burlap bag -- as long as it was a thin, possibly worn burlap bag -- and be as gorgeous as she always is, and honestly, this outfit is no exception.
The "off-season" white, the brief midriff, and the holey t-shirt all add to the overall class of the getup, and we're kind of digging that nipple piercing ... even though it looks like it must hurt like hell. I mean, no wonder she ever wears a bra. Can you imagine the thing snagging?
Caitlyn Jenner
is learning all about girl problems ... like hiding those pesky tracks in her hairpiece.
Caitlyn was leaving
Kim Kardashian
's birthday party in L.A. Wednesday when she leaned down to get in her Porsche, revealing she's a little follically challenged.
He has arrived the assembly and waiting to be screened after the closed door meeting currently being held by the senators.
At least 20 pro Biafra supporters who were part of the protest by the
Indigenous People of Biafra (IPOB), 
on Monday in Port Harcourt, have been arraigned for treason and remanded in police custody.
Ne-Yo
's a classy gent on any given day, but he took it up a notch for his 36th birthday ... toasting the night with that must-have for any serious turn up -- the cello.
The R&B singer celebrated on Tuesday night with a private party at PS 450 in NYC. There were the usual birthday favors -- booze, streamers, cake, DJ -- until it was time to sing happy birthday. That's when a cellist popped up to lead the song.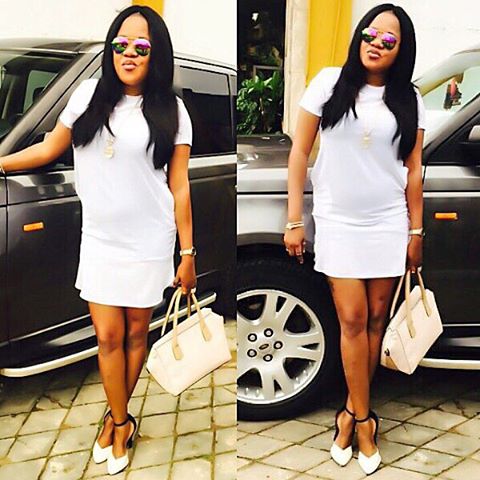 Popular actress 
Toyin Aimakhu
 is happy! She shared this sentiment via a fun video of her dancing in her car which she posted on instagram yesterday and captioned;
Happiness is the key to life be happy for ursef,I'm super super happy..
Former governor Rotimi Amaechi pictured as he arrived at the National Assembly this morning. 6 ministerial nominees are set for screening today and Amaechi will be screened first. The other 5 to be screened today are; Senator Heineken Lokpobiri, Claudius Omoleye Daramola, Prof. Adewole Isaac, Shehuri Mustapha and Ocholi James. Photo credit: Debola Williams.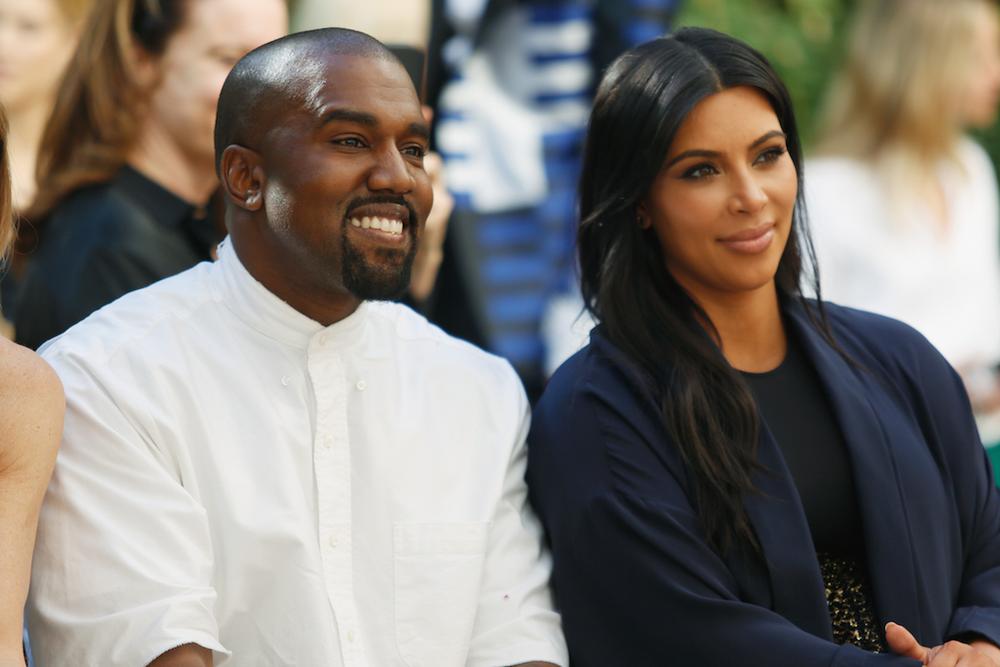 LOS ANGELES, CA – OCTOBER 20: (L-R) Vogue Editor in Chief Anna Wintour, recording artist Kanye West and TV personality Kim Kardashian attend CFDA/Vogue Fashion Fund Show and Tea at Chateau Marmont on October 20, 2015 in Los Angeles, California. (Photo by Jeff Vespa/Getty Images for CFDA/Vogue)
We rarely get to see 
Kanye West
 smile, so whenever we do, it is worth talking about.
Kanye and wife 
Kim Kardashian West
 attended 2 CFDA events recently along with 
Anna Wintour
, 
John Legend
 with pregnant model/TV Presenter wife 
Chrissy Teigen
, 
Solange, Chanel Iman, Zendaya
 and many more big stars.
25 year old woman, Chiwendu Nwobodo who was bathed with hot groundnut oil by a neighbour in Surulere Lagos over puff puff supposedly worth N900 has lost her two-month-old pregnancy.
According to PUNCH Metro, Her husband, Chigozie, said that his wife had also developed complications as her left ear was now oozing pus and that Iya Daniel has been re-arrested and detained at the State Department of Criminal Investigation, Yaba.

Former President Goodluck Jonathan is currently in Tanzania as the Chairman of the Common Wealth Observer Group for Tanzania's presidential election holding this Sunday October 25th. 
Vice President Yemi Osinbajo and Kaduna state governor, Nasir El Rufai pictured in a presidential jet as they left Abuja yesterday to participate in the launching of the Energy Africa Campaign in London today.
Speaking for the first time about Emmanuel Emenike's sudden retirement from Super Eagles after only 5 years, Coach Sunday Oliseh said he was surprised by the announcement and wasn't informed by the footballer.
"It was a big shocker for us and a big shocker for me personally. I still don't accept that he has retired because officially I have not heard anything from him and I don't think the Federation has heard from him, only what we know is what was posted on social media," Oliseh told Sports radio Brila FM yesterday
Oliseh said he tried reaching out to Emenike on phone after hearing about his retirement but got no response.
What do you get when 3 music superstars are on a hot track and then you get a stellar video shot by one of Africa's top music video directors?
It's "
Wiser
" – 
Flavour
 featuring 
M.I
 and 
Phyno
.
Lamar Odom
won
Khloe Kardashian
back by convincing her he would never do drugs again after hitting rock bottom.
Our sources tell us, Lamar told Khloe over the weekend he knew he cheated death, promising, "I am done with drugs." He also thanked her profusely for coming to Vegas and supporting him. He repeatedly told her that he loved her, and that was enough.